Foundation Crack Repair In Syracuse
Foundation and crawl space cracks, unfortunately, are more common than you might think. In Syracuse and Central New York, especially, wall cracks occur regularly due to drastic changes in weather, soiling shifting, and concrete curing.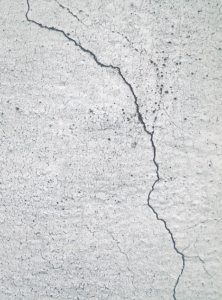 Even though small basement cracks may not like a big deal, they can lead to an unstable and unsafe foundation for your home or business. And they can result in bigger cracks that require a costly rebuilding of your foundation.
No matter how big or small, contact Foundation Repair Syracuse for a free on-site assessment from our certified structural technicians and a no-obligation quote if repair is necessary. We have delivered dependable and affordable foundation crack repair services to homes and commercial businesses for more than 20 years.
Foundation Repair Syracuse uses proven technology and methods to repair basement wall cracks and prevent leaking for years to come.
Our foundation crack repair methods
Depending on the condition of your foundation or crawl space and the size of the cracks we may use the following treatments to repair your wall:
Epoxy injections
Polyurethane sealing
Caulk sealing
Hydraulic cement injections
Mortar
These methods are fast, cost efficient, and require no messy digging around your home or business. Such treatments also stand up well to chemicals and natural water in the soil.
In rare cases, treatment may not be enough. Severely cracked foundations may require rebuilding the walls from scratch with the use of jacks, wall anchors and braces to support on both the interior and exterior sides of the basement wall. Digging is necessary.
Having cracks fixed before they become bigger and cause major problems (including wall bowing) is highly recommended.
Common foundation wall crack causes
Foundation cracking can be the result of many factors. Horizontal cracks come from wall bowing while vertical cracks are caused by foundation settling and sagging.
Common causes of foundation cracks include:
Clay soils expand and contract during different seasons through the year, causing the earth to shift around the foundation.
Large trees and nearby foliage drain moisture from the soil and reduce its strength, causing settling and sagging.
Large tree roots and heavy, moisture-filled soil, put pressure on the foundation.
The soil on which the structure is built is unstable.
Don't ignore your cracking basement wall. Call Foundation Repair Syracuse today at 315-888-5379 or fill out the form to the right to schedule your free assessment and estimate.